Looking for a quality Mineral Makeup line that not only looks gorgeous but also is pure and Oncology Friendly? Look no further!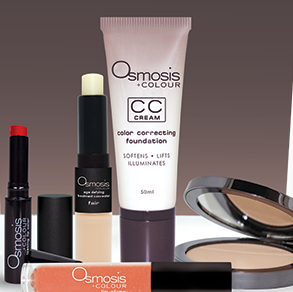 Osmosis Mineral Makeup is a luxury performance makeup made with finely-milled minerals and soothing antioxidants.
Long-wearing formulas and intense natural color makes this line the preferred makeup for discerning customers wanting nothing but natural, safe and beautiful products on their skin!